Welcome to IT Career Central. We're a team of IT enthusiasts and professionals. We see the massive potential available for excited new job seekers and love guiding them through their journey.
We've picked up some knowledge about the way this industry works. We want to share these tips and ideas with others, from salary guides to job descriptions, to certifications.
Knowing where to start if you're new to the profession can be overwhelming. There are a lot of elements to consider such as which career path should you take? What should you expect in terms of job descriptions and salaries? Plus, with thousands of training courses and certifications to choose from, it's hard to know which ones to go for.
But we've been through this ourselves, so we can give you a few pointers. If you're struggling to know the difference between CEH/CCNA/CISSP, we can help you figure out the differences and find the best certifications. We can also point you in the direction of the best training courses out there.
If you're totally new to the IT field, we can show you the difference between career paths and what you can expect. Or, if you've been in IT for a while and you want to look for some new IT tools, we can help with that, too.
We can offer you our hard-earned advice, as well as all the latest information on tools and courses if you want to upskill.
How This Works
Our writers and experts cover the following:
Salary Guides and Job Descriptions – The lowdown on what to expect in terms of both roles and salaries for different career paths, from computer science and computer information systems to IT security
Career Paths – What to expect from different career paths, including typical roles and career progression
Tools – In-depth guides on the best IT tools out there, from cloud storage to security software to IT management tools
IT Courses – Reviews and guides on how to find the best IT courses out there, including the pros and cons of each course
Certifications – Key information on each certification, what they mean, which ones you should go for, and what each certification can unlock for you in your career
Our Core Values
Every piece of content we create goes through a filter. We make sure that every article we put out aligns with our core values and those core values are:
Offering unbiased guidance
Keeping the reader informed on the latest news and trends
Being transparent and sharing information clearly
Putting a bit of ourselves into each piece to make it relatable
These core values are what we believe makes our site stand out from the crowd and we hope to bring value to each reader that lands here.
About the Team
We are a mixture of IT geeks with writing experience and IT geeks without writing experience, so you're likely to find some different styles here at IT Career Central. While our main reason for writing about the IT industry is to help other newbies and to share our knowledge, we also really love it! We love getting down to the nitty-gritty details about training, software, and certifications.
We know what it's like to be new to this. We've been there Googling the best qualifications, trying to figure out which courses to take, attempting to wrap our heads around which career path to take. We know that IT careers involve a lot of training, and that can be a big investment. It can feel like a big risk. That's why we want to make information about training, career roles, and salaries as transparent and clear as possible.
Think of us as your virtual guide – we'll help point you in the right direction for your career and interests.
Here's a little more information about some of our featured writers:
John Hughes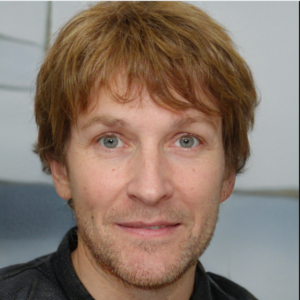 John Hughes believes in technology's ability to change the world. Staying on the cutting edge is essential and he aims to help readers do just that.
Why are you giving advice on IT Career Central?
Technology is taking over the world and there's no better time than this to be IT-savvy. My motivation is to enlighten readers about IT-related topics, as tech skills are becoming more of a necessity rather than an option.
Which IT job would you recommend for someone just out of school?
Has to be software, since it's the foundation of most things in IT. With proper software skills, you can specialize in most fields within the tech space and progress steadily as you grow your career.
What entry-level job would you recommend as someone advances their career?
Once you have the basics, look at the various verticals, e.g systems engineering, full stack, cyber security, data, or general IT administration. From here, you can make your choice based on your preferences and current environment, but my favorite is Cyber Security. It's a fast-rising field that's a priority for many companies globally.
What is one piece of advice you'd give people looking for an IT career?
Be open to learning new stuff as the IT space is always changing. What was relevant in this space 10 years ago could be irrelevant today and don't stick in the comfort of old knowledge. Leverage the internet which has tons of free learning resources that you can use to upskill.
David Borgogni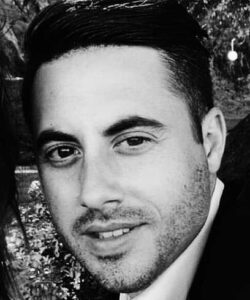 David Borgogni sees a bright future in IT and enjoys helping people navigate this exciting world.
Why are you giving advice on IT Career Central?
The IT industry has been reshaping the world as we know it for several decades, and all signs
indicate that it will continue to do so. I believe that being a part of this change and bringing
innovation to people's lives matters. As an IT Career Central team member, I help young IT
professionals pave their career paths and become leaders in their fields.
Which IT job would you recommend for someone just out of school?
Choose a job that will help you gain practical experience in the field you specialize in. So, if you
studied Computer Science, landing an entry-level job as a back-end developer or software
developer will enable you to use the knowledge you have and gain the experience you need for
senior positions.
What entry-level job would you recommend as someone advances their career?
Big data is the future. Getting a junior Data Scientist position will put you on track to build a
successful career in one of the fastest-growing IT fields.
What is one piece of advice you'd give people looking for an IT career?
Never stop learning. The IT industry is a fast-changing environment and failing to keep up with
its pace will prevent you from moving forward in your career.
We're so happy to have you here – keep checking back too for new reviews and guides!