As IT enthusiasts and professionals, we've picked up some knowledge about the way this industry works. We want to share these tips and ideas with others, from salary guides to job descriptions, to certifications.
Knowing where to start if you're new to the profession can be overwhelming. There are a lot of elements to consider – which career path should you take? What should you be expecting in terms of job descriptions and salaries? Plus, with thousands of training courses and certifications to choose from, it's hard to know which ones to go for.
But we've been through this ourselves, so we can give you a few pointers. If you're struggling to know the difference between CEH/CCNA/CISSP, we can help you figure out the differences and find the best certifications. We can also point you in the direction of the best training courses out there.
If you're totally new to the IT field, we can show you the difference between career paths and what you can expect. Or, if you've been in IT for a while and you want to look for some new IT tools, you can help with that, too.
We can offer you our hard-earned advice, as well as all the latest information on tools and courses if you're looking to upskill.
How This Works
Our writers and experts cover the following:
Salary Guides and Job Descriptions – the lowdown on what to expect in terms of both roles and salaries for different career paths, from computer science and computer information systems to IT security
Career Paths – What to expect from different career paths, including typical roles and career progression
Tools – in-depth guides on the best IT tools out there, from cloud storage to security software to IT management tools
IT Courses – reviews and guides on how to find the best IT courses out there, including the pros and cons of each course
Certifications – the lowdown on each certification, what they mean, which ones you should go for, and what each certification can unlock for you in your career
Our Core Values
Guidance, in-depth advice, transparency, and clear information sharing. We want to demystify IT careers, giving our honest advice and opinions, to make it easier not only to break into the field but to advance within it.
About the Team
We are a mixture of IT geeks and writers. While our main reason for writing about the IT industry is to help other newbies and to share our knowledge, we also really love it! We love getting down to the nitty-gritty details about training, software, and certifications.
We know what it's like to be new to this. We've been there – Googling the best qualifications, trying to figure out which courses to take, attempting to wrap our heads around which career path to take. We know that IT careers involve a lot of training, and that can be a big investment. It can feel like a big risk. That's why we want to make information about training, career roles, and salaries as transparent and clear as possible.
Think of us as your virtual guide – we'll help point you in the right direction for your career and interests.
Here's a little more information about our writers:
John Hughes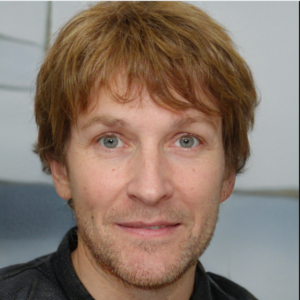 John Hughes is an experienced content writer and digital marketing strategist. He helps brands rapidly grow their impact and income through purposeful content.
We're so happy to have you here – keep checking back too for new reviews and guides!
Latest posts by David Borgogni
(see all)