Information Technology, what's commonly referred to as "IT," contains a broad spectrum of roles fulfilling different purposes when it comes to communicating and exchanging data.
To make sure that we can get the job done most efficiently, we need the optimal tools to lend us a hand. IT isn't limited to one purpose, as it fulfills many different aspects that create the makeup of a business or an organization. These are the pillars that keep things from crashing down and operating smoothly, minimalizing error, and increasing productivity.
You might be someone who is fascinated by IT, looking to make the career jump, or simply wanting to brush up on it! Regardless, this article is for you.
Our job in the information technology department is simply this: keep things operational. With this in mind, you're certain to do your best work. As you read on, we will cover the following tools required to make your workspace of the utmost efficiency. You can also check on this site for other IT services and more info.
What is meant by "IT Tools"?
In a general sense, IT Tools are apps and services that make you able to do your job more efficiently. For instance, a common tool within IT is cloud storage.
Many companies are at risk of losing their data when there's a power shortage, hardware issue, or even if the software crashes unexpectedly on them. Cloud storage allows you to work with a clear state of mind, knowing that whether or not that happens, that the cloud has your back and is securely storing your data over the internet. It's simply a "reliable, secure, and most importantly, easily accessible solution."
So what can we take from this? IT professionals use tools like cloud storage to make their job easier. This allows them to collaborate with multiple members on the team, as they all have access to the same files.
For instance, let's take Dylan from accounting. He's running Microsoft Excel and preparing a spreadsheet to display the sum total of hub caps sold within the fiscal quarter, from July to September. Unfortunately, every time he launches the software, it crashes within moments from loading the splash image.
Dylan was able to gather the "crash logs" and share them through the cloud with Kevin from IT to further understand why Excel isn't running to its full potential. Kevin determines that one or more file is corrupt and arranges to meet with Dylan to prepare a fresh install of Microsoft Excel. This is just one instance of how a simple tool can be used to make life easier for not only IT but for other employees.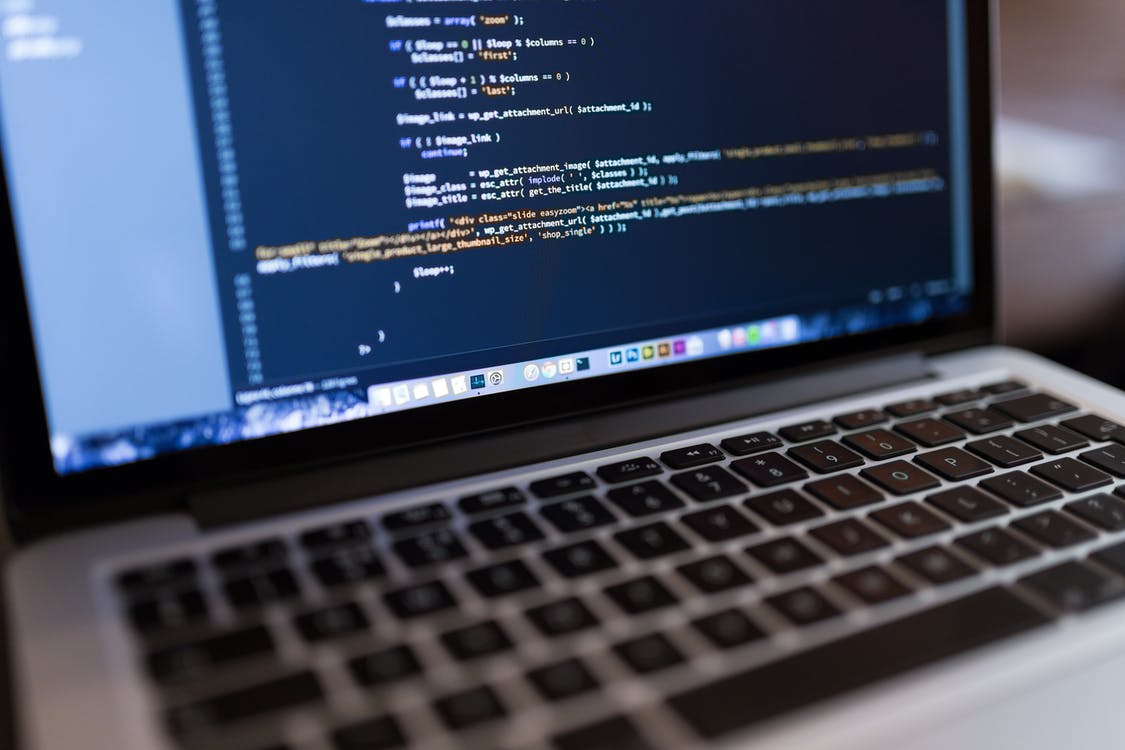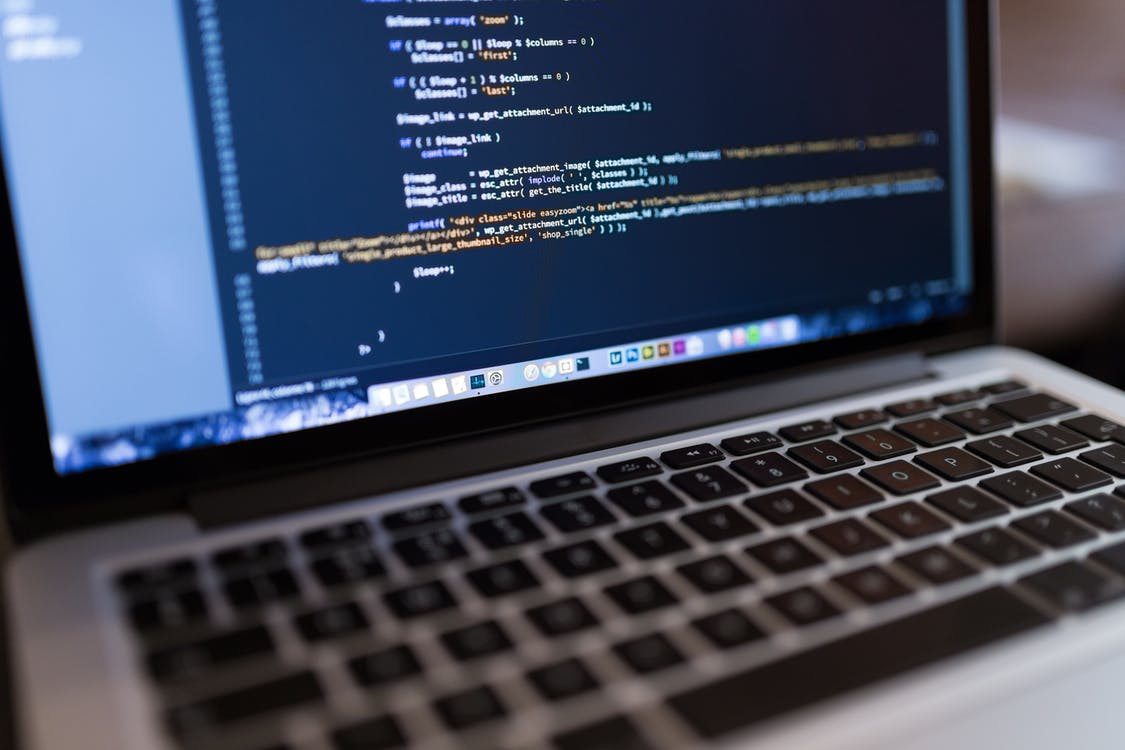 Other tools may include:
Up-to-Date Security Package
Defragmenting App
File Recovery App
Collaborative Project Management App
Screen Recorder
Cloud-Based Business VoIP Phone-Service
Anti-Malware Tool
An Expense Tracking System
And more…
Now that we've discussed what IT tools actually do, we are going to discuss more on why they are important.
Why are IT Tools important?
Just as any set of tools, each of them is designed for their own unique purpose, it's important to know which tools are right for getting a job done, which ones can do the job better, and what makes them work best.
For someone who is in the IT field, you're needed to solve complex problems and help businesses make better decisions — a lot of which can be done with the right tools for the job.
You'd probably say, it's almost a vital part of IT. Think of a carpenter without their trusty toolbox. They can't really do much about that leaky roof without the right tools. The same principle applies to IT.
How do I go about budgeting tools for IT?
This is an important process to ensure that your business has a highly functional IT department. Think back to the carpenter. Sometimes the worker is only as good as the tools they have at their disposal.
To achieve this, we need to come up with a carefully crafted strategy and blueprint to confirm that you have all the tools needed at your disposal. For those who are uncomfortable with the idea of numbers or dislike this whole process — you might just have to grin and bear it because it is essential and quite possibly difficult, however, achievable with enough thought and effort.
What does it mean to perform IT budgeting?
This is simply the process of allocating funds towards resources proving beneficial to IT. This could include expenses towards hardware, software, subscriptions, expenses towards a number of staff members… etc. For some businesses, this is done yearly, while others do it each time it arises.
Who is ultimately affected by IT budgeting?
The act of budgeting the IT department is done by more than just the leaders of the department themselves, but consultants and line managers could also have their role to play in it as well! It's very important that when you are creating this "blueprint" for the year or period of time, that you see it through and through. These actions are defined by the budget, and sudden changes can throw everything off-balance.
Why does IT budgeting even matter? 
Because in short, it's important to plan ahead, especially when it comes to money. This is what keeps the department up and running, with all of the latest equipment and tools necessary to perform their duties.
What are the best practices for budgeting IT? 
It should fall in line with the overall blueprint you draft up with your coworkers, assuming you are all on the same page and that it has been communicated clearly what the objectives are. Ultimately, it should be a numeric representation of what has been discussed. You can even hire an interim CIO to take control of your business's IT environment.
What are the essential tools to include in your IT budget?
Sometimes in the business world, you have to take one step back to take two steps forward. In other words, "you have to spend money to make money." When your business has established what funds they can allocate to the IT department, there are some essential tools you should consider investing in to make your job easier.
1. Cloud Storage
This was mentioned in a prior example; the discussion between Dylan and Kevin. As a refresher, having a secure cloud storage solution can prove to be of the most benefit to not only you but all of your coworkers.
According to CloudTech, aka (cloudcomputing-news.net), 93% of small and medium businesses within the United States are uploading data to the cloud — to some extent. Why? Because it provides an easy method of transferring data to a safe and secure space, and it allows you to seamlessly work with other coworkers on projects together, regardless of which computer you might be on.
Furthermore, a secure environment is ideal for sensitive work, projects, or information you need to have stored away safely. This will protect your work from software crashes, power shortages, or even issues with the hardware not functioning properly. This is because the cloud is stored on the interweb. Having your data stored away using this method will ensure that you don't lose any important information before it has a chance to save.
Lastly, a good reason for cloud storage is to simply backup your data to another source, so that there can be another instance of it around. If your computer faces unexpected issues, where it cannot startup, or it needs to be reformatted immediately — at least you'll know where to find the most recent save of your files (which may be accessed from another computer if needed).
Cloud storage operates 24/7, so you can rest assured that you have immediate access to everything you need to get your work done. Should you need to contact support for any issues regarding the cloud storage platform you are currently using — they are typically around 24/7 as well to fulfill your requests. This helps you spend less time troubleshooting and more time with what's important: your business.
Some notable platforms to use when it comes to Cloud Storage are:
Google Drive, which makes sense if you are currently using Gmail for your business.
ADrive which features enhanced security and file history recovery.
Amazon Web Services features attributes of an actual computer and includes pre-loaded apps like servers, CRM, and databases, etc.
Microsoft Azure is mainly used to deploy code on Microsoft servers and features a lot of security, such as authentication. Click to learn more about microsoft azure and other cloud options.
IBM Bluemix allows developers to create, manage, and deploy apps on cloud and on-site environments. Supports many programming languages like Java, PHP, and Python.
And more…
2. Expense Tracking System
In business, you need to be able to track your expenses. This means money going out for things like lunches, cab fare, and business trips. You can't expect your employees to pay out of pocket for these things, so it's important for the business to have them covered by supporting these expenses.
Having a simple expense tracking system can prove to be an asset for your business' and potentially writing things off to get money coming back! Having technology sort the business expenses out for you will make life in this area a lot easier. Which most certainly beats cramming all of your documents and receipts in a folder or a ledger.
This is where expense report software comes into play. Concur, Rydoo, and Expensify are great at fulfilling this need. For instance, with these tools, you can simply scan your receipts into your computer, or add cash expenses from your smartphone. All from within one dashboard, you can see all of your expenses, managing different costs, analyze your billing patterns, and therefore save you a wad of money!
Now the pressing question: "This is great, but which one do I choose!?" In a nutshell, choose the right one for your business. It's a broad answer, so let's go more in-depth on that.
Asking the right questions
Examine your business or organization to an extent — Is your business based in the United States? Does it include international business? What kind of expenses are made by the workforce? What are the average expenses made by these employees? Are they reasonable or being abused?
Once this is determined, you will want to create a sort of hierarchy tree to enforce certain spending policies among the different tiers within the company. This can be formed on the basis of the employees grouped by their location, averages… etc.
Next, look at the technology being used within the company. Because you want to implement software that they can easily adapt to. So for instance, if you are using a new technical platform for managing expenses, with employees that aren't very "tech-savvy" — this may not go over well. In this case, you would want something user-friendly and minimalistic.
Lastly, if your company uses smartphones for business, then perfect! Many of these platforms take advantage of the rise in popularity of the smartphone culture. The platform will come in the form of an "app," which they can install on their iPhone, Android, or whathaveyou.
3. Security Software Package
According to Broadcom, there are roughly 43% of business-targeted cyber attacks that are aimed towards SMB's. Now, for those who don't know, an SMB is a "Server Message Block". This is a protocol used by Windows-based computers to allow systems within the same network to collaborate and share files amongst each other. It's incredibly important for businesses to take the proper precautions when dealing with sensitive information and keeping it secure from hackers.
For instance, having a strong firewall paired with an antivirus program can help filter out any issues and protect yourself from any serious threats, such as Malware, Phishing, or the dreaded Cyber Attack.
Having a Firewall helps protect yourself from any serious threats — while having an Antivirus helps you scan and survey the computer for any suspicious activity. Both of these together will help in safeguarding your computer.
Which ones are recommended?
1. Bitdefender Antivirus Plus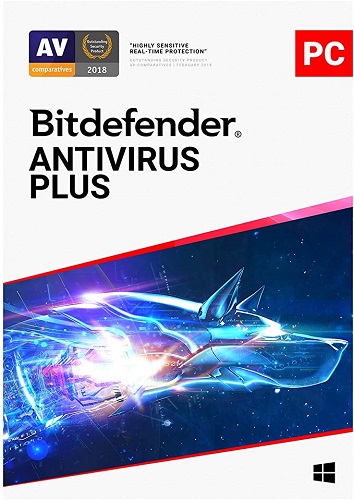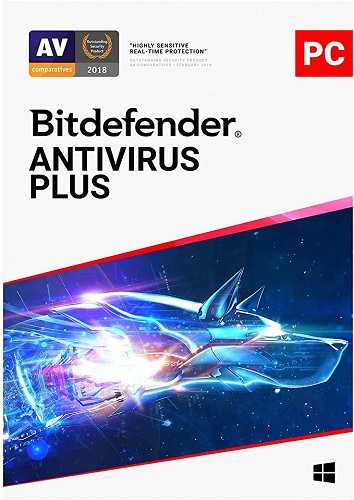 Bitdefender is currently one of the best-going antivirus programs as of late. It's very strong and contains many useful features, such as password protection, integrated VPN, wi-fi security scanning, banking protection, vulnerability scanner… etc.
It's also incredibly user-friendly, making it easy to operate as well as inform you of incoming threats and when they are taken care of. It's not without a few downsides, however.
The antivirus can only protect three devices, and should you need more, and you need to pay for additional licenses. Furthermore, it's very resource-intensive, which means it can use a lot of CPU, which might not be ideal for older and more out-of-date systems. The current pricing of this antivirus sits at $24.99/year US. Includes updates to keep up with all the latest threats of malware.
2. Norton Antivirus Plus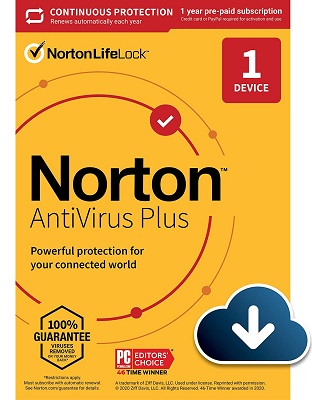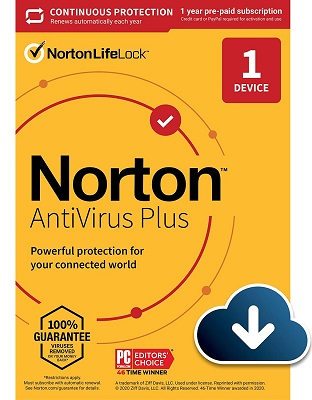 Norton is a reputable antivirus program that has been around for ages offering a lot of bang for the buck. It allows you to keep up-to-date with all the latest malware threats and is fairly light on computer usage. Furthermore, it has a fair amount of options to control the settings within, a password manager, and a URL blocker, all for an affordable subscription.
The downside of Norton Antivirus Plus, however, is its unreliable browser extensions. What this means is that it can actually jeopardize your online safety and security, by adding a toolbar, changing your search engine and homepage which could lead to a ransomware attack. 
It's supposed to be a safer and more secure alternative. However, it's literally just a cash grab by most companies who try and get you to implement this. In a nutshell, it adds a large number of API's within Javascript to your browser, many of which happen to be broken. This can expose your browsing history to any sites you may visit, and leave many gaping holes within your security, allowing for hackers to execute code on any device with the extension installed.
Don't be discouraged, however, from installing Norton Antivirus Plus. Instead, just avoid the browser extension, and you should be golden.
3. Kaspersky Anti-Virus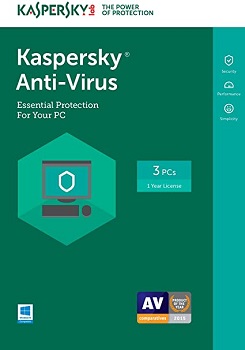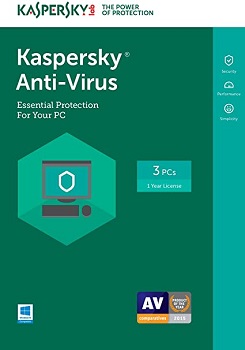 Kaspersky is another trusted Anti-Virus platform for you to go with. It offers some of the best performing security packages, centered around anti-virus protection instead of fully-established security.
This means that it's naturally more affordable, costing $29.99 US/year — while it may hone in mainly on malware prevention and detection, it does its part very well.
Furthermore, it includes many handy features, such as blocking malicious URLs through web filtering, smart monitoring to spot suspicious malware before it's too late, and lastly scanning for threats and removing them. This is a well sought after anti-virus if you're looking for just that.
Nothing more, nothing less. Although the full suites offer more bang for your buck, it's still very user friendly and should get the job done.
The 10 Tools Every IT Manager Can Use
Essentially aids IT in creating a visual interface where customers can take tickets for their turn at the help desk. This pleases users of the platform because they can view status updates and place tickets. It also happens to please technicians operating the platform as they can use their mobile devices to keep up-to-date of incoming tickets. It's virtually a win/win.
2. IT Manager
This helps you manage networks on the go and allows you to stay on top of all of your day-to-day tasks. This helps because IT managers are hardly ever at their desks, and usually solving an issue. It features a cloud-based interface, easily accessible from your mobile device. It helps you manage different apps, such as VMWare, Amazon Web Services, SSH… etc.
This helps you manage all communications from one point. It allows everyone to stay on the "same page" — literally. You can view assignments, updates, and communicate with one another, as you would on social media platforms like Facebook and Twitter.
Lansweeper is helpful for when you need to provide a report about the different devices that are connected to a network. Furthermore, it allows you to automate the process of deploying software to ultimately save you time. This allows you to install software on every device like "that", which definitely beats going from computer to computer and doing it manually.
This is another time-saver. You can automate your IT workflows, keep track of bugs and tickets logged — lastly, you can customize your software environment with a variety of built-in apps to suit your staff's needs. Furthermore, it's a versatile tool that can change and take or remove apps as your business changes!
This allows a piece of software to access another piece of software. This is done remotely. You can access these devices through a PC or mobile device to provide support!
This provides customer surveys to understand your customer's needs better. This is good at generating some foresight and going with the changes in the flow and adapting to the ever-changing demand. There are many "built-in" surveys or, you can create your own!
Essentially this helps you automate different tools within! This includes automating the active directory, mobile device policies, desktop images… etc.
Basically a jack of all trades, or a "swiss army knife" if you will. You can manage the help desk, monitor network activity, and keep up with inventory management, and information on every device that's connected to the network. This allows you to easily complete frequently requested reports.
This allows you to handle logs from customers to then be handled by a team member who is able to take care of it.
The 10 Tools Every IT Professional Can Use
When you're getting more serious about your IT career and are looking to make your work easier to manage, you will want to understand what tools are necessary to own, that every IT professional has under their belts. These come in no particular order, as they are all equally important to make sure your job is done with the utmost efficiency and ease.
1. Ninite
This is different from most applications, in which, you start the application before you even download it! You simply go to Ninite.com and tick every box that represents an application that you would like installed! The catalog of applications within has many options — for instance, it includes applications like Google Chrome, VLC, WinMerge… etc.
Lastly, you hit the nice big button Get Installer which is located at the bottom of the page. This completely takes care of the installation process, no need to agree to terms and conditions, as this process is completely automated. This allows you to focus on other tasks, while Ninite handles this bit for you. Download Ninite Now
2. Defraggler
This handy piece of software is brought to you by Piriform — also known as the people behind CCleaner. The essential purpose of this tool is to operate as a disk defragmenter, offering you a wide number of benefits over the standard Windows Disk Defragmenter.
You have the decision to customize the defragmentation process. Whether you want to defragment individual files or even an entire partition — you can even decide how often you would like to automate this process.
The great thing about this software is that you don't need the paid version of it to utilize its usefulness. The paid version essentially includes premium support, automatic updates, and optimized hard disks — recommended for home users. Download Defraggler Now
3. Darik's Boot and Nuke
In a nutshell, this is a fast and easy solution to wipe a hard drive of any confidential or sensitive information. It performs several passes, overwriting the data several times. The best part is the portability of the software, to be able to operate outside of the operating system to be used on any hard drive.
Some precautions to take: it doesn't guarantee that your data is completely wiped across the entire drive, nor can it detect or erase any solid-state drives (SSDs). Lastly, it does not provide any certificate for data removal, for audits. So, while this version is free, it isn't recommended for scenarios where your business needs to document and confirm data destruction. Instead, you would be better off with the paid version Blancco.
Download Darik's Boot and Nuke Now
4. Sysinternals Suite
Sysinternals Suite is just that — a suite of tools that everyone working in the IT department should have. While the software is not an official Microsoft product, it is, however, completely free to use!
Some examples of the programs it contains (which are highly recommended): Autoruns, Process Explorer and Debug View. These should get you started off on the right foot, allowing you to troubleshoot, manage, and diagnose issues within the Windows Environment.
Download Sysinternals Suite Now
5. Malwarebytes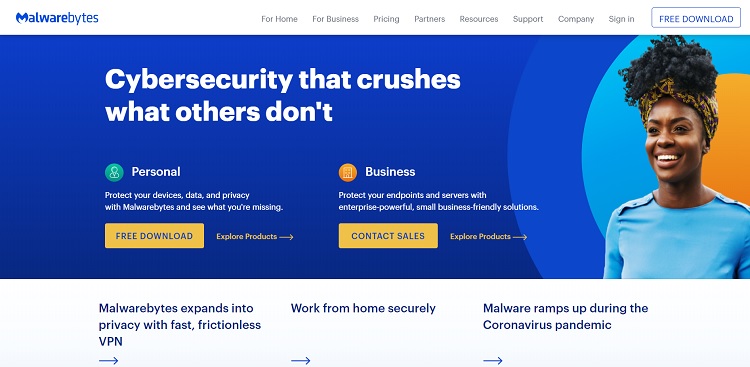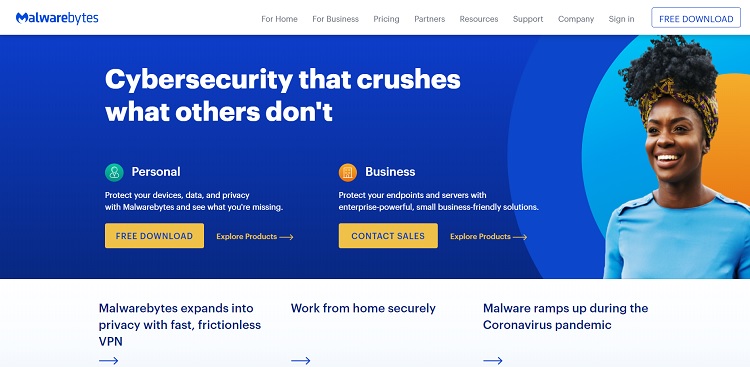 This is a widely known anti-malware tool used throughout the world. It thrives at removing difficult and, at times, very stubborn malware that other anti-virus software tends to miss. Furthermore, it features a handy technology known as Chameleon — this basically prevents any malware from modifying itself.
Now, the downside of this anti-malware tool is that although it might be free for personal use, businesses will have to get the premium edition. Why? Because it costs those who plan to use it within a commercial environment. Don't fret, however, as it features many handy benefits that will continuously run behind the scenes to prevent any infections of the like in the future.
6. Screen Recorder
This can turn a simple, however, repetitive task of customer support into an automated one. For instance, let's say you had just answered someone's question on how to operate that new piece of software the business just launched — shortly after, however, you get another customer asking the exact same question that you had just answered! Slightly irritating, right? That's where Screen Recorder comes into play.
This cuts down your time in dealing with support requests, and more time handling other important tasks. This will allow you to create an adjustable box around a set area of your monitor, and record a video, or take a snapshot of the area. The point of this is that it allows you to create tutorials to help answer these questions, without your presence being necessary.
7. PC Decrapifier
This helps you remove much of the unnecessary software by automatically detecting what's irrelevant. For instance, this can include the type of junk they load new computers with, like trialware, bloatware or crapware.
The PC Decrapifier tool makes this process quick and painless, by finding this junk itself! For safety precautions, making sure you don't remove anything vital to your business or computer, they simply ask for your approval when items are up for deletion. Furthermore, they have a community that can help show you the ropes, so you have a better understanding of which items to put up for deletion. It's just that simple.
Or check out any of the other alternatives!
8. Recuva
The go-to tool for when you or someone else deletes an important file that needs to be recovered. Now, while Recuva can't literally find and recover every single file, it is free and assists you in quickly recovering deleted data, while offering a user-friendly experience within its interface. Furthermore, it can also completely wipe files that are identified.
Now, while this is a really handy tool, if safeguarding your data is huge for your business — there are better alternatives to keep this data safely secured.
9. CCleaner
This is often called "Crap Cleaner" for a reason, as it does much of that. It removes old, irrelevant, and temporary files from within the system. This allows you to free up more hard drive space, allowing for a much faster, more efficient computer. This is often a quick fix for those who have the issue of a slow-running computer.
A cool feature of the CCleaner is that it also contains a portable version! This allows you to put it on, let's say an external hard drive, plug it in, and scan computers without the need for a fresh installation. This grants you the mobility to move from site to site to get the job done most efficiently.
10. HWiNFO
This grants you a clear insight as to what the specs are of the system you are dealing with. This helps you further understand if parts are operating as they should, to their normal capacity, or are overheating.
This is provided to you by its current status and failure prediction. Now, just as the CCleaner, there lies the option to have it work completely portable and carry it on a flash drive to operate from computer to computer.
Lastly, it's a very useful tool to install for any IT professional in the field, as it has a great user interface, reporting and exportation tools for analysis.
FAQs 
What are the IT tools?
•Ninite
•PC Decrapifier
•CCleaner
•Defraggler
•Darik's Boot and Nuke
•Recuva
•HWiNFO
•Sysinternals Suite
•Screen Recorder
•Malwarebytes
What are the internet tools?
•E-mail
•Mailing Lists (LISTERV)
•Telnet
•Gopher
•FTP
•World Wide Web
•USENET
•And more…
What are the tools of information technology?
•A Comprehensive Cloud-Based Business VoIP Phone Service
•A Secure Cloud Storage Solution
•A Simple Expense Tracking System
•A Collaborative Project Management App
•An Up-to-Date Security Package
What are the troubleshooting tools?
Ping – The connectivity between the requesting host and the destination host. It's essentially the strength of the network between these two sources. The lower the number (ping), means the stronger the connection, while the higher the ping, means the weaker the connection.
Tracert/traceroute – Afterwhich, the ping has been used to determine the connectivity, this command can give you more specific information about the path and the destination host. This includes things like the route the packet might take and the response time of the hosts.
Ipconfig/ifconfig – When you are connected to a source, this reveals information about the IP of the said destination host. This information can be about the IP, Subnet Masks, IPv4… etc.
Nslookup – Some common issues revolve around the Dynamic Name System (DNS). This helps you look up the specific IP address(es) associated with a domain name. Should you not be able to retrieve this information, then it's simply a DNS error.
There also happens to be — Netstat, Putty/Tera Term, Subnet and IP Calculator, Speedtest.net/pingtest.net, Pathping/mtr, Route and more…
What do you mean by software tools?
Software tool: "Software, such as computer program, routine, subroutine, program block, or program module, that can be used to develop, test, analyze, or maintain a computer program or its documentation."
Conclusion
You should now have a fairly good understanding as to what IT tools most professionals are using, and what makes them so important. When pursuing a career in information technology, it's important to get off on the right foot by having the right tools to get the job done.
Using the prior lists as a reference, you may have many of the most important tools at your disposal, and perhaps you'll find some favorites of your own! Best wishes in your endeavors for a long and illustrious IT career.