Today, businesses cannot survive without technology. The change has been immense, with many companies shifting from being partially reliant on technology to fully-fledged technology companies. As a result, experts in the technology field are now required to play a more significant role in their organizations, and so is their leader, the Chief Technology Officer.
A CTO's role is interesting since much is beyond their control, yet they are often called on during times of crisis. They need to have one foot forward and understand what the future holds before aligning their organization to these changes.
The technology world has proved to be a fast-paced one, and any reluctance to change can easily give your competition a huge advantage.
As technology is being adopted across different business units such as Sales, Human Resources, Marketing and Distribution, CTOs are expected to be thought leaders and wear many hats, depending on their company.
Who is a Chief Technology Officer?
This is a leader in charge of an organization's technological line as well as research and development hired by some effective business owners like Andy Defrancesco. This role varies from company to company, with a significant determining factor being the business's niche.
This person looks at the company's short- and long-term needs and allocates resources to make the right investments that will make the business technologically sound. Depending on the business hierarchy, they could report to the Chief Information Officer or the Chief Executive Officer.
Common Types of CTOs
The role a CTO plays in any company depends on the products and services they deal in. Companies that operate in the technology space employ individuals who have the right skills and are well adept with the modern things coming up such as Machine Learning, Artificial Intelligence, Internet of Things, Deep Learning and Robotics among others.
Common types of CTOs are;
Overseer of Infrastructure
In this scenario, the CTO is responsible for taking care of the company's technological infrastructure. They oversee the company's data, security, maintenance, and network while implementing their technical strategy.
Strategic Planner
This type of CTO is required to be a thought leader and envision the company's technology strategy. They should figure out how technology will be used within the company and see opportunities to implement new technologies for sustained success.
Customer Liaison
Here, the CTO will act as the bridge between the customer and the business by taking on customer relation responsibilities. They should get a proper understanding of the target market and deliver IT projects to the market.
Thinker
This kind of CTO will develop corporate strategy and push technological infrastructure to create sustainable business models. They will have a close relationship with the CEO and other senior business leaders.
These types of CTO roles overlap in most instances depending on the business needs and overall company mission and strategy.
CTO Skills and Qualifications
A CTO must have a myriad of technical and soft skills as their role is more of a leadership one. They include;
Experience as a CTO or a similar leadership role
A deep understanding of technological trends
Understanding of budgets and business planning processes
Ability to conduct technological analyses and research
Excellent communication skills
Strategic thinking
Leadership and organizational abilities
A Master's Degree in Computer Science, IT, Engineering or a related field
How Can You Become a CTO?
This is a senior leadership role, and you need to have spent between ten and fifteen years in the technological field to stand a chance of being a CTO. Most of the top CTOs have risen through the ranks from entry-level positions all the way up.
Just as it is with many jobs, this career path starts with a Bachelor's Degree in Computer Science, Information Technology, Engineering, or a related field. Some companies require that their CTOs have a Master's Degree in computer science, information technology, or management, but this can always be compensated for by experience and relevant industry certifications.
An MBA helps give a candidate the needed top-level view of the company's technical side, as this pretty much defines the job a CTO is required to do.
Besides the education, practical experience is vital for you to become and succeed as a CTO. This is why it is vital to rise through the ranks before becoming a CTO. The years of working in different levels as a mid-level and senior manager help you understand the challenges that these experts face at different levels and how you will work with them once you become the CTO.
As you garner your experience, you have to get the right blend of technical skills and management skills, as these are what form the leader a CTO is expected to be.
CTO Salary Expectations
CTO salary expectations
According to PayScale, the average CTO salary is $162,901 per year. Note that this is the gross pay and bonuses plus other benefits can increase this amount significantly.
The range is quite wide depending on the size of the company and experience of the CTO. On the lower end, as seen with startups and small companies, a CTO will typically earn around $89,000 whereas the top ones working for the big companies earn around $246,000 per year.
This varies from state to state, as broken down below;
Washington-$191,087
New York-$179,467
New Hampshire -$173,763
California-$170,394
Vermont-$164,017
Massachusetts-$163,654
Wyoming-$160,429
Idaho-$160,349
Hawaii-$158,748
Maine-$157,805
West Virginia-$155,960
Texas-$155,511
Pennsylvania-$155,206
Connecticut-$154,677
Rhode Island-$152,228
Montana-$151,975
New Jersey-$151,592
Alaska-$151,153
Maryland-$150,484
North Dakota-$150,049
Nevada -$149,965
Indian-$149,447
Nebraska-$148,081
Minnesota-$147,192
Tennessee-$147,133
Wisconsin-$146,678
Virginia -$146,140
Ohio-$146,066
South Dakota-$145,668
Georgia -$145,097
Kentucky-$144,220
Utah-$144,051
Oregon-$143,455
Louisiana-$142,748
Alabama-$141,705
Kansas-$141,365
South Carolina-$141,363
Colorado-$140,863
Delaware-$140,636
Iowa-$140,374
New Mexico-$139,379
Oklahoma-$137,628
Florida-$136,755
Mississippi-$132,439
Arkansas-$132,285
Michigan-$132,186
Illinois-$131,566
Missouri-$129,387
North Carolina-$120,463
Washington has a high salary range since its CTO job market is active due to the high number of companies hiring for this position.
The kinds of bonuses and allowances a CTO receives depends on the company's compensation structure. For instance, a public traded company can consider offering the CTO stock options as a form of compensation. The bonus can be calculated using the relevant formula used to award them at the end of every financial year.
This type of bonus is used to reward exemplary performance and is awarded according to the KPIs met during that year. The KPIs are usually tied to company revenue, in that the more the CTO helps to drive revenue, the more they earn as bonus. The average bonus of a CTO is $11,667 a year.
Bonuses are seen to be higher in industries where the CTO plays a significant role, for instance the technology, telecommunications and fintech industries. Here, the company revenues are predominantly attached to the technology organizations and CTOs receive up to $200,000 as bonuses.
Compensation is less in industries that rely on technology as an enabler to the production of their goods and services such as the financial, health, consultancy and marketing industries.
Pros and Cons of being CTO
Landing such a senior role has some good and bad. Here are some of them;
Advantages
The salary range of a CTO is excellent and among the best in the industry. However, the compensation does not end here as they are entitled to many benefits, such as additional allowances, bonus payments, commissions, and other perks that can increase this amount significantly.
According to PayScale, most of the CTOs report being satisfied with their jobs.
A CTO's role is becoming increasingly important as they are often called to make huge calls that affect the fate of their companies. As a result, this role is perfect for nurturing leadership skills and increases the chances of being recognized as an industry leader in the niche they serve.
Disadvantages
Unfortunately, surveys show that most of the CTOs are male. This can be disheartening to many females eyeing to get to this position at some point, as it is not something that can be changed in an instant. The encouragement is that the technology field is becoming more diverse and, in a decade, more women will have the experience and skills required to hold this top position.
Compromised work-life balance
This is perhaps one of the top downsides of senior-level roles. These jobs are challenging, and the decisions they make are very impactful to the company, which call for a lot of work that can easily compromise your life-work balance.
You will encounter enormous challenges and have to make calls that might not even allow you to sleep peacefully at night.
What is the difference between a CTO and CIO?
The Chief Information Officer and the Chief Technology Officer are often confused since some of their roles overlap and not all the companies have the two roles. This begs the question of how different they are and who reports to who in the organizational structure.
The main difference between these two roles depends on the setting of the organization. In places where there is a CTO and no CIO, the chances are high that the CTO plays some roles that a CIO would've done had they been present.
A simple distinction is that the CIO is more inward-looking, aiming to improve internal processes. Simultaneously, a CTO is outward-looking, using technologies to improve or get products that serve customers.
The CIO helps to manage internal operations, mission-critical systems, and overall security. A CIO's performance is evaluated based on multiple metrics, but improving the company is one of the most dominant ones.
They are regarded as the absolute cheerleader for all their in-house technology and IT processes. They are not required to be fully tech-focused, as their teams' success relies on collaboration between multiple cross-functional teams within the organization.
CIOs and CTOs are often confused by non-tech-savvy people, but their roles are equally important to an organization. This particularly applies to the large ones with numerous departments that contain teams that should be aligned to their respective missions.
Traditionally, the CTO reports to the CIO, but most successful organizations have a strong presence in both positions that allow them to achieve their objectives efficiently.
Should a company have both a CTO and CIO? This is a huge concern, especially for startups that might not have the funds to sustain these two positions. They should watch out for the point at which these two professionals' duties have to be distinguished.
When starting, it is easy to have a CTO manage both the internal and external technology needs, but if things scale up, the CTO can be overwhelmed.
This is dangerous for a startup since it can easily compromise essential things such as quality, customer experience, or technological security just because it does not want to appoint a CIO. Look at the revenues these Chiefs drive into the business and use this to know whether it is time to appoint a CIO or not.
Frequently Asked Questions
Question: Is a Vice President higher than CTO?
Answer: The VP is a position in firms that mainly specialize in things such as production. It is an executive leadership position but just below the C-suite. Depending on the structure, they often report partially to the CEO and CTO.
Question: What do C-level executives work on?
Answer: A CTO and other fellow executives set the company's strategy, make high-stakes decisions, and oversee a company's day-to-day operations to ensure that they are aligned to the strategic goals.
Question: Are CTO and CIO the same?
Answer: These two roles are not the same, and the difference comes in the kind of issues they focus on within the organization. A CTO looks outward, seeing how the company can leverage external technologies to improve customer experience, whereas the CIO looks inward to improve its IT processes and operations.
Bottomline
The CTO position of any company is a coveted role that many people work to have one day in their careers. This explains why some of the top CTOs worldwide are regarded to be industry leaders and are often called upon to deliberate on multiple technology issues affecting their industry.
It is not easy to become CTO as you need to have a track record of excellence throughout your career to land a top CTO role. It is an attractive position that puts you on the map, not only within your organization but also within your industry and network.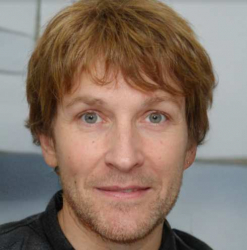 Latest posts by John Hughes
(see all)