In this article you'll find career information relating to the function, responsibilities and remuneration associated with working as an Oracle DBA.
Do note that the exact definitions and specifics of the role may differ significantly between employers.
What follows is based upon a typical DBA role, as it might be found in a medium to larger-sized corporation. It also assumes that the reader has a relatively limited understanding of the role and/or knowledge of Information Technology.
Job title and role – overview
A DBA is responsible for delivering the optimum technical and logical performance of a given database or databases.
The ultimate objective of the role is to ensure that the database offers the maximum support possible to help achieve the enterprise's business objectives.
There are several competing technologies operating within the database arena, with Oracle, IBM's DB2 and Microsoft's SQL Server being perhaps the best known. An IT professional with knowledge of Oracle's solution will typically be referred to as an "Oracle DBA". For more information on general DBA job duties and prospects, check out this page.
It is normally considered to be a demanding and highly technical role.
Related and overlapping roles
Significant numbers of other IT roles are closely related to the prime objective of a DBA. In some cases these roles may overlap and reside within a single individual or a group of individuals.
Those roles include:
Database Manager
Database Designer
Data Curator
Information Engineer
Software Engineer
System Designer
Service Delivery Technician
Application Designers
Compliance and Data Security Analysts
Space doesn't permit a full discussion of all these roles and functions here and even if it did, the boundaries between them are not always clearly defined or universally accepted. So, it will be important to look closely at the specific DBA role definition as it exists for a given potential employer and their vacancies.
Functions of the role
A typical DBA might be expected to:
Monitor the technical performance of a database (e.g. average access and query servicing times), making technical 'tuning' changes where required, with the objective being optimum performance efficiency.
Undertake periodic housekeeping on internal database components, such as condensing unused or redundant space.
Planning and installing the basic engine and associated software (if required).
Adding or deleting new data elements to support applications development.
Controlling new user access approval to the database – plus other general security-related issues.
Defining and managing the database's operational environment in terms of its position in the IT infrastructure as a whole (e.g., ensuring that sufficient space and communications resources are allocated to make it perform adequately to support end-user requirements).
Design and implement new databases, usually to support Application Designers.
Planning and implementing backup and restore processes to eliminate risk to the enterprise through the loss of data. This is often incorporated within overall DR (Disaster Recovery) planning.
The management of distributed databases, where various data may be logically consolidated but where the physical storage could be on multiple locations across the planet.
Background to the role – discussion
As IT became increasingly complex over the last two to three decades of the 20th century, it became impossible for the existing 'generalist' roles (typically a Systems Analyst or Programmer etc.) to cope with the vast increase in specialist technology domains that came about from the 1970s onwards.
One of the many major technical and conceptual revolutions of the time was the fundamental change in how data was stored, maintained and accessed. This was a migration away from primarily sequential organization (e.g. information stored in computer file 'records' in date of birth sequence) towards 'relational databases'.
Essentially, IT professionals started to look at how to store and exploit data in terms of its fundamental characteristics rather than simply trying to replicate old filing-cabinet manual approaches within new IT systems.
As the approach to data changed and true relational databases developed, specialist roles were defined in order to focus on data not simply as information input to computer programs but as the fundamental resource that drove the enterprise.
Databases became ever more complex and had more and more potential to support the business. As a result, the technical roles required to manage, maintain and exploit that potential themselves became more demanding.
Those changes gave rise to the role of the DBA.
DBA – job families
There is no hard and fast ruleset governing the DBA role in terms of job families within IT establishments, even though many HR departments may need to adopt such views for pay and provision type reasons plus general administrative ease.
In effect the old rigid 'job family' categorizations, once used as a set of railroad tracks for career development and progression, are now typically in decline within IT. They are often perceived as being restrictive rather than facilitative and they may feature little (or be largely invisible to applicants) in the typical recruitment process.
Broadly speaking, the old vertical job-tree hierarchies have been replaced today, at least to some extent, by more flexible horizontal structures designed to develop rounded IT professionals with inter-disciplinary skills.
A slight complication here is that in many larger organizations, the technical and more conceptual design components of the DBA role might have been separated into two or more distinct functions – that of the DBA and a Database Designer or Database Architect (sometimes also confusingly called a 'DBA').  People with a heavy predisposition towards the hard-tech components of the DBA role may function in the former capacity and those with more inclination towards the conceptual data design side of the job operating as Database Designers/Architects.
The role, when not split, is relatively unusual in that sits astride the Service Delivery and Applications Development organizational boundaries that still exist in many enterprises – a legacy of the old 'Operations' and 'Programming' distinctions of the 1960s. In terms of its place in the organizational structure, the role can be found either side of that line.
Career Paths
In most companies, the DBA is perceived as a senior and highly technical role.
Note that some employers might differentiate between DBAs and DBMs (Database Managers).
In such establishments, the DBA will usually be seen as someone who lacks in-depth experience and who is being developed over time into potentially a full DBM role. If an employer makes such a distinction, the DBA role may involve a greater emphasis on more routine tasks, such as database housekeeping, while experience is obtained.
The main career path into the DBA role within IT usually goes through Applications Development roles including Data Analysis. More rarely, some DBAs move into the role having started their career in technical support areas such as Network Engineering or Performance Management.
Traditionally, DBAs were developed internally, with the people concerned having gained experience in other IT areas first.  Direct graduate recruitment into the role was comparatively unusual but this has changed in recent years and some employers may recruit trainees into the position.
Most modern IT organizations try to operate as meritocracies and there are few rigid demarcation lines. That means that a successful DBA/DBM is able to progress into other career paths and advance as their interests dictate and company requirements permit.
Many Heads of Development, Program/Project Managers, Heads of Service Delivery and CIOs (Chief Information Officers) will have spent time as DBAs earlier in their careers. Much depends upon the personal characteristics, aptitudes and ambition of a given DBA.
Graduate Entrants – Qualifications and attributes
As stated above, some organizations now recruit graduates into DBA 'Trainee' or 'Junior' type roles.
It is difficult to generalize but typically it might be realistic to assume around 24 months on-the-job training and experience will be required before being able to command a full DBA or DBM designation.
Potential employers will typically be looking for graduates with a:
recognized degree – preferably in IT or a closely related subject and from a known/verifiable institution. Post-graduate qualifications are always doubly welcome;
scholastic record that shows a good level of achievement in, and aptitude for, science and technology subjects – though paradoxically mathematics isn't always considered to be as important as some potential new entrants believe might be the case;
genuine interest in 'commercial reality' IT. Note – this is very different to gaming and social computing;
basic business awareness in the sense of the concepts surrounding budgets, planning, time management, cost effectiveness, return on investment and so on;
correct 'mindset' for the job as evidenced by a commitment to hard work and achievement. A sense of realism relating to initial reward structures, as a trainee, is also important here;
very good command of the English language – spoken and written.
Oracle DBA Salary and Compensation
Salary levels will inevitably be affected by your employer's industry sector, geographic location and the supply/demand position in the marketplace at a given time for DBAs.
As at 2015, the median salary level for an experienced DBA in the USA was around $80,000-90,000 pa but do note that small-town/small company salary levels may be lower and those in major companies considerably higher. Very experienced DBAs in a major company operating in or near a major urban center should be able to anticipate a salary well in excess of $100k pa.
Important! As a junior or graduate-entrant DBA, your income expectations must be tempered by the realization that you have little or no 'coalface experience' to offer. Do remember that many employers may be very reluctant to take on junior DBAs directly from university and unrealistic salary demands might price you out of a competitive market.
Employers are typically very guarded about their graduate entrant salaries but a figure of $25,000-35,000 for your first two years in the role as a 'junior' might not be unrealistic.
Summary – Final Take
In some companies, the DBAs/DBMs are amongst the highest-paid employees below board level.
To get to that level in an IT establishment requires very hard work and self-sacrifice.  If you have what it takes, it can be an emotionally and financially rewarding career.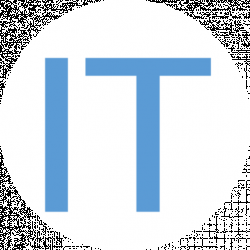 Latest posts by IT Career Central Team
(see all)