Health Information Managers ensure the quality and protection of a patient's medical data. Classified by the Bureau of Labor Statistics as Medical and Health Services Managers, this field is expected to grow 17% from 2014-2024. By contrast, the projected growth for management positions is only 6%. More people need to look into this fast-growing profession
Health Information Management Job Description and Role
Health Information Managers bridge the gap between information technology and patient care. They guarantee that medical information such as lab test results, nurse's notes, and procedure records are accurate, protected, and able to be analyzed. These professionals must stay on top of technology trends that enable the acquisition, storage, and retrieval of medical information and other health information as well, like about products such as CBD, you can find information like if Is Delta 8 Legal in South Carolina so people can use it safely.
Health Information Managers are the project managers of the healthcare field. They collaborate with medical, operational, and administrative staff to develop, implement, and maintain information management systems. These managers ensure that all new systems comply with all relevant laws and regulations. Hospitals, physician practices, ambulatory health centers, long-term care facilities, and other healthcare settings need the services of these professionals to guarantee the accuracy and security of their information.
Health Information Management Sample Positions
There are no typical health information management (HIM) positions. Openings in this wide ranging field include:
A Healthcare Analyst analyzes data, monitors trends, and presents findings. He or she must have experience with statistical programs such as SAS, databases, and EMRs (Electronic Medical Records).
A Privacy Officer develops and implements processes to guarantee the confidentiality of medical records. He or she must make sure all policies comply with HIPAA (the Health Insurance Portability and Accountability Act). They perform risk assessments and investigate breaches in conjunction with departments such as Human Resources.
Health Information Management Directors supervise coding and medical records technicians. Their leadership responsibilities include budget administration and regulatory compliance. They also manage teams that integrate information to improve patient outcomes and business operations.
A Chief Information Officer is an executive in charge of developing and managing enterprise level IT solutions for healthcare organizations. Strategic planning and leadership, as well as in-depth technical knowledge, are important for this type of position.
Health Information Career Paths
A person who earns a Bachelor's degree qualifies for positions in health information management. The fastest growing areas in this field focus on health information technology such as:
Mobile Support
Implementation Support
Information Management Redesign
Compliance/risk management, operations and medical records administration, revenue cycle management coding and billing are entry points in this field. People can progress into more senior roles in these disciplines or transition into data analytics or IT/infrastructure positions.
When choosing a career, a person must decide if it fits his or her personality. An enterprising person who enjoys initiating and executing projects does well in the health information management field. These professionals must be comfortable working with technology and people in other departments.
Health Information Related Fields
The field of Informatics relates to Health Information Management. Informatics professionals focus on data analysis, infrastructure, and software. Based on where a person is in his or her career, that individual's title might be:
Clinical Informatics Specialist
Clinical Applications Specialist
Business Consultant
Informatics Nurse
Clinical Informatics Director
Informatics positions are similar to health information roles in that both have a social aspect. In other words, these are information technology roles where people must work with others. Informatics differs from health information in that the positions are more investigative (i.e. an informatics specialist works with bringing ideas to fruition).
People who graduate from Associate's degree programs start out in Medical Records and Health Information Technician roles. These individuals organize and maintain clinical databases and registries. Cancer registrars are specialists in this field who compile, analyze, and maintain patient data. Health Information Managers oversee these individuals
Health Information Management Salary Expectations
Compensation in the health information management field varies depending on the person's title, degree, and experience level. According to the Bureau of Labor Statistics, the median salary for Medical and Health Services Managers with at least a Bachelor's degree is $96,540. People entering the profession, the bottom 10% of earners, make $56,970 per year while top executives, those in the 90% percentile, earn $172,240.
The Healthcare Information and Management Systems Society (HIMSS) conducted a salary survey in 2015 that found people in this profession earn a median salary of $90,000 and an average salary of over $111,000 per year. Those employed with consulting firms earned the most money- over $140,000 per year. Geography influenced compensation with professionals in the Pacific, Mid Atlantic, and South Atlantic earning the highest paychecks. More than 77% of respondents reported receiving raises.
Compensation in Health Technician Jobs
People with a post-secondary certificate or Associate's degree have technician level positions. The Bureau of Labor Statistics classifies these people as Medical Records and Health Information Technicians. Their median income is $38,040 per year. A person in the lowest 10% of earners in this field makes $25,070 per year while someone in the top 10% of earners brings home over $62,000 per year. Professional development helps people move from health information technician to health information management roles.
Health Information Education Requirements
It is important to earn a Bachelor's or Master's degrees for this field. The Commission on Accreditation for Health Informatics and Information Management Education (CAHIIM) has a list of accredited programs throughout the United States. Campus and online options are available for this degree.
Bachelor's degree programs in Health Information Management require students to take courses such as medical terminology, health information management, coding and classification, systems analysis, and business/management. For people who earned a Bachelor's degree in another field, many universities offer a Post Baccalaureate Certificate in Health Information Management. People who complete a Bachelor's degree or Post Baccalaureate Certificate can sit for the RHIA (Registered Health Information Administrator) exam.
Master's degrees in Health Information Management prepare people for the most sophisticated project management and leadership positions in this field. Information technology, leadership, and corporate compliance are course requirements for this type of degree.
Entering the Profession
The American Health Information Management Association (AHIMA) recommends that prospective Health Information Managers establish a relationship with a mentor. It strongly advises volunteering at an organization of interest in order to gain experience and get inside information on new jobs as they become available. AHIMA also mentions asking to job shadow a person in a hospital or physician practice.
In addition to traditional job search sites such as Indeed and Monster, there are sites that specialize in posting Health Information Management jobs. HIMSS has a Job Mine where people can post their resumes and search for jobs. AHIMA also offers a Job Bank with positions that range from technician-level to Chief Information Officer.
Technical Skills to Have
It is important to have certain software skills. Many employers want applicants to have experience with analytical software such as SAS. Medical software such as EPIC or MEDITECH is necessary for most positions. Because Health Information Managers oversee projects that connect different departments, it is helpful to have experience with ERP (Enterprise Resource Planning) software. PeopleSoft and Business Objects are common ERPs in this field.
Best Health Information Management Certifications and Professional Development
Professional certifications boost a Health Information Manager's expertise and earnings. AHIMA offers a number of certifications for individuals with a college degree and professional experience.
The two major Health Information Management (HIM) certifications are:
RHIA (Registered Health Information Administrator)
RHIT (Registered Health Information Technician)
Specialty certifications include:
CHTS (Certified Healthcare Technology Specialist)
CDIP (Certified Documentation Improvement Practitioner)
CHDA (Certified Health Data Analyst)
CHPS (Certified in Healthcare Privacy and Security)
CPHI (Certified Professional in Health Informatics)
HIMSS offers two certifications. CAHIMS (Certified Associate in Healthcare Information Management Systems) is a designation that new professionals can earn. Experienced professionals can earn the CPHIMS (Certified Professional in Healthcare and Information Management Systems) credential. HIMSS defines an experienced professional as someone with either a:
Bachelor's degree and 5 years of information management experience (3 years of which must be in healthcare)
A graduate degree and 3 years of information management experience (2 years of which must be in healthcare)
People in this field do not merely hang their certification on a wall. Both AHIMA and HIMSS require their members to complete continuing education units (CEUs) to maintain their credentials. AHIMA members must complete their continuing education requirements within a 2 year cycle, and HIMSS members have 3 years to renew their certifications. Renewal generally involves completing courses, independent study, and/or writing and presenting research results.
Summary of Health Information Management Career Path
Healthcare Information Management is a career field that offers a wide range of opportunities. These positions balance teamwork with independent work. People in this field enjoy good compensation, strong growth prospects, and opportunities in a variety of work settings.
Health information professionals can specialize in areas such as security or data analysis. They can also advance to lucrative consulting or executive positions where they design and implement enterprise wide solutions that improve patient outcomes and an organization's bottom line. For people who want more than a job, these careers are for life-long learners that want to constantly improve their skills.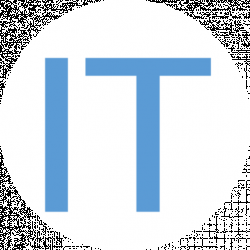 Latest posts by IT Career Central Team
(see all)