Pursuing a career as an IT data analyst is challenging but highly rewarding. A data analyst is sometimes referred to as a database analyst and they provide important functions in the information technology industry. Their primary responsibilities include researching, organizing and analyzing data that is generated from business operations such as customer interaction, department operations or general business activities.
An IT data analyst helps organizations develop programs and create tools that will provide data in a useful format. This allows businesses to review data and apply changes to operations or services and products based upon the results. It is important for data analysts to have the proper training and education in how to manage databases, ensure data security and maintain data systems in order to perform their job duties effectively.
Sectors that Need IT Data Analysts
The need for IT data analysts is widespread across many different sectors as their job functions are useful to any organization that needs to compile, organize and analyze data in order to improve business operations. The healthcare industry and financial industry are two of the largest sectors that commonly use IT data analysts because they normally have large amounts of technical data to manage. If you're wondering what do health data analysts do, there are tons of information online if you want to pursue such a path.
However, career opportunities are in no way restricted to these industries. Most mainstream business sectors now rely on using computer systems and have to manage data on some level in order to operate efficiently and maintain compliance with local and national regulations.
Data Analyst Career Outlook
The career outlook is very strong for data analysts of all types but especially for those with a specialization in job functions heavily IT related. With the growth of data management needs for small and big business alike, it has meant a growth in the need for competent IT data analysts as well.
There are very few companies in today's world that can get by without having to manage computer systems and data, along with using them to perform daily operations. In fact, the US Bureau of Labor Statistics predicted growth in the data analyst career field of 27% between 2010 and 2020, with global growth figures by several organizations even higher.
Data Analyst Salary Levels
According to payscale.com, the median salary for a data analyst is $53,435. However, the salary range can have a large variance from one sector to another and will largely depend on your specific qualifications. It is not uncommon to find IT data analysts working in the healthcare or financial industries that earn well above the six-figure range.
IT Data Analyst Education
A basic level of education is required for most job opportunities in this field, which starts with a Bachelor's degree related to computer science, economics or even mathematics. An IT data analyst will be expected to efficiently manage and manipulate the technology systems of an organization.
Therefore, it is generally a good idea to have a strong base of knowledge in technology systems if you plan to pursue this specific career. Beginning with a foundation of education specifically related to information technology is normally recommended. Moving on to obtain a Master's degree may open additional opportunities but is not usually required to get started as an IT data analyst.
Useful Data Analyst Certifications
Certifications are not always required to work as an IT data analyst, but they often help analysts qualify for particular jobs and operate at high levels within a certain industry. Additionally, obtaining certification in a specific area or multiple areas can increase salary level and improve career advancement.
Vendor Neutral Certifications
There are many different types of certifications available, but one of the most popular vendor-neutral certifications is the CDMP or Certified Data Management Professional. This certification consists of several different exams that candidates must in order to obtain certification. Your exam scores will determine if you are certified at either a Practitioner level or Mastery level.
This certification is offered by The Institute for the Certification of Computing Professionals (ICCP) and is recognized around the globe as a significant accomplishment. Many times, companies will offer to pay for or reimburse the cost of the certification, as they know it will significantly improve an analyst's ability to perform their job duties.
Health Information Certifications
The AHIMA (American Health Information Association) also offers certification courses, but they are specific to the management of health information technology systems. In order to take the exam and be eligible for certification, candidates must have a minimum level of experience that includes both education requirements and work experience. However, if you are eligible and pass the exam, then you can earn your certification as a CHDA, Certified Health Data Analyst.
SAS Certification
A final example of certification is certification offered by Statistical Analysis Software. They offer a program that allows candidates to obtain certification as an SAS Certified Base Programmer SAS 9, which demonstrates the ability to work with their software and manipulate programs for the purpose of collecting and analyzing business data. The certification consists of one exam and takes 3-4 hours to complete.
IT Data Analyst Job Description and Expected Job Duties
The job duties and daily responsibilities of an IT data analyst will vary quite a bit from one job to another. It will depend on what a specific company needs and how they utilize their IT infrastructure in their overall business operations. Therefore, candidates should take their education and training seriously because they may be expected to perform a large range of functions to help a company achieve its goals.
An IT data analyst will be asked to compile data and manipulate the data into a usable format that other company employees can easily digest and analyze. This involves not only working with the data itself but also using available software and hardware to gather the appropriate data.
An analyst may also need to develop systems that can be implemented after data is analyzed in order to perform a new or additional function that is required. This might be a new function related to business operations or a function to simply capture a different set of data entirely. Therefore, flexibility and creativity are attributes that analysts will heavily rely on in order to get their job done efficiently.
Typical Responsibilities and Requirements
Interpret and analyze data using advanced methods and manage reporting systems
Collect data using available technology systems
Implement and develop changes to IT infrastructure in order to collect required data
Maintain database systems and ensure efficient operation
Recommend and carry out recommendations to improve IT systems capabilities
Work with data models, database development and design methods
Knowledge of database management, SQL, light programming, HTML 5, JavaScript and ETL frameworks
Work with statistics, large amounts of data, Excel, SAS and SPSS
Daily Work Environment for Data Analysts
Working as an IT data analyst can involve many different types of work environments ranging from large corporate environments to very small informal business settings. Some data analysts may find themselves working in an office cubicle alongside dozens of other employees while others may have a luxurious office all to themselves. Additionally, some analysts work from home as independent contractors and operate with a high degree of freedom and flexibility.
The range of work environments, job duties and salary level are what make working as an IT data analyst a very attractive option for those with the right skills to succeed. There are many options for different career paths as you develop and gain additional skills that you can use in your daily work.
An important aspect to becoming an IT data analyst and remaining competitive in the workplace is ensuring you stay current with technological advancements. In order to advance your career and remain relevant it is usually a good idea to consistently review certification opportunities, as this is one of the best ways to obtain current information on changes and advancements in the industry.
Successful IT data analysts are typically individuals who constantly challenge themselves to learn new information and have a real desire to improve skills.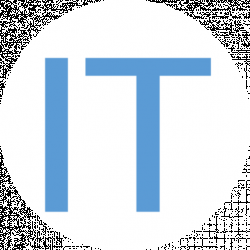 Latest posts by IT Career Central Team
(see all)