In this article you'll find career information relating to the function, responsibilities and remuneration associated with working as a UX Designer.
Please keep in mind that the exact definitions and specifics of the role may differ significantly between employers.
The basis of this discussion is a typical UX Designer role as it might exist in a medium to larger-sized corporation. It is aimed at those considering a career in IT and who have relatively limited practical experience of the domain.
Job title and role – overview
The prime responsibility of a UX Designer is to ensure that applications are developed against a defined framework of knowledge, covering both how users will engage with the application and their expectations of its functional capabilities.
This is sometimes referred to within IT as "making sure the application does what the people who will be using it actually want it to do – and how".
It is a key role in the Applications Development area of IT. It is often a prime pre-requisite for user acceptance of an application and eventual perceptions of success.
Related and overlapping roles
Although the term UX Designer is relatively modern, the role in generic terms has existed in IT/DP (Data Processing) for decades in one form or another.
Typically one of the responsibilities of the 'Systems Analyst' in the 1960s and 1970s, it has broadened out significantly in its scale and perceived criticality.
In a modern IT Department, the UX Designer role may be closely associated with or rolled-up into, several other roles including:
Applications Designer / Applications Engineer / Applications Programmer
Web Site Developer / Programmer / Designer / Engineer
User Engagement Specialist
HMI (Human Machine Interaction / Interface ) Specialist
Information Engineer / Process Engineer
Workflow Analyst
Individual IT departments often have widely differing views of what activities come under a given role title. As a result, it is important to carefully scrutinize the specific role definition used by the employer concerned.
Functions of the role
Important note – the UX Designer position may be a largely analytical and design role in some organizations and less of a technical development one. In others, the roles of designer/developer may be rolled together.
A typical UX Designer might be expected to:
Work closely with the target user population, in order to understand both their requirements and the way they naturally incline towards doing things (i.e. their work processes).
Use tools in order to transcribe both observed user behaviors and their expressed requirements, into a specification to guide subsequent applications development.
Engage in Joint Applications Development (JAD) with end-users in order to craft an applications interface in real-time.
Work with end users in debugging an application and eventually obtaining their final acceptance of the developed application.
Draw to users' attention, the possibilities of further enhancing their existing views of the potential of the application itself.
Model user requirements when changes and enhancements are required once live.
Stay aware of technical developments in software engineering, so as to identify those that might be productively deployed in a given user interface applications area.
Prototyping new ideas for applications development.
Background to the role – discussion
In the 1960s and 1970s, when IT was still called 'DP' (Data Processing), computing resource was typically very limited and the managed and efficient utilization of such was often a primarily consideration behind applications design and development.
This led to technology professionals being very heavily engaged in effectively selling the limitations of IT to end users and of necessity, constraining their expectations.  The resulted in what was sometimes referred to as "The DP Department gives you the systems it thinks you need, not what you want" syndrome.
By the mid-1980s, the vast explosion of available computing power, including the early PCs, meant that there was a severe reaction against previous constraining approaches. IT on a decentralized 'DIY' basis sprang up in organizations on the basis of "we know what we want and can now do it ourselves".
Although popular with business end-users, many enterprises found that as a result their investment in IT had risen exponentially but that the consequential business benefits and return were highly disappointing.
From the mid-1990s onwards, strategic IT development again began to be centralized and re-linked to the concepts of business justification. As the web and e-commerce began to arrive, website and applications designers started to re-invent old practices and deliver systems and interfaces based upon their technical expertise, their idea of the user's processes and the capabilities of the emerging software.
This resulted frequently in systems that were not what the end user wanted and much software of the period was described by the user communities as "strong on gimmickry and light on relevant business function". There was a widespread end-user perception that in terms of their engagement, the philosophy had reverted to the 1970s and business again had to do things the way the software dictated.
Over more recent years, there has been an increased focus on moving away from this towards driving applications development based upon understanding the user experience and their requirements rather than simply delivering interfaces as an IT professional conceived them.  This is a return to the JAD approaches first pioneered in the 1980s and a range of new automated tools has been developed to assist.
Out of this, the new role of UX Designer has arisen.
UX Designer – job families
The role of "job families" is typically declining in IT organizations and today it is often more closely associated with HR administrative practices.
Even so, the role is often associated with those IT jobs linked to Applications Development. It is normally the domain of developers who have had some experience of software building but who are more attracted towards people contact, design and business analysis rather than the low-level technical capabilities of the overall environment.
It is not unusual to find a distinction in some organizations between the role of the UX Designer, who may build the 'front end' of an application as well as design it, and those developers associated with the 'back end' of the application including server software and database query developments etc.
It is comparatively rare to find UX Designers who have moved into the discipline from operational, communications and other very hard-tech domains in IT.
Career Paths
The UX Designer role is considered to be highly important in modern IT.
A major driver there is the link back to business benefits.  Many companies are reluctant to invest in speculative development and before funding is advanced, they will usually wish to know that the potential application will be well received by the target population.
The modelling, prototyping and user engagement required to asses that are all critical and they may fall within the UX Designer's role. .Equally, the UX Designer may be essential in ensuring a positive reception for the application when delivered into the wider environment.
One path for advancement is therefore typically into Business Analysis and Project/Program Management.  Another is up through Applications Development into Development Team and Project Leading.  Many Heads of Development and CIOs (Chief Information Officers) will have spent time previously in Applications Development and roles close to that of the relatively newly defined UX Designer.
Graduate Entrants – Qualifications and attributes
Some employers will take graduate entrants into 'Trainee' or 'Junior' type Applications Development roles.
It is important to be clear what training and on-development they are offering post-recruitment.
Relatively few will take on new graduates and deploy them immediately into a UX Designer role – irrespective of university experience.  Some form of training, probation, mentoring and on-the-job learning will be required, probably over around 12-24 months, before it will be possible to achieve a full UX Designer designation.
Employers will typically be looking for graduates with a:
recognized degree – preferably in IT or a closely related subject and from a known/verifiable institution. Post-graduate qualifications are well received;
considerable academic exposure to the human-machine interaction design components of IT, as part of the degree or post-graduate work. A perception of 'design orientation' will be important as a differentiator.
scholastic record that shows a good level of achievement and interest in science and technology subjects. Mathematics is not always considered to be as important as some potential new entrants believe is the case;
predisposition towards working in close association with others. Much of this role involves interacting daily with non-IT professionals in a sometimes stressful environment. Impeccable personal behaviors and inter-personal skills will be mandatory.
genuine interest in 'commercial reality' IT. Note – this is very different to gaming and social computing;
basic business understanding of concepts such as budgets, planning, time management, cost effectiveness, return on investment and so on;
correct 'mindset' for the job as evidenced by a commitment to hard work, achievement and 'can do'. That includes also the realization that skills acquired in university are useful but they're not a substitute for hard commercial experience, so further learning and studying will be required.
sense of realism relating to initial reward structures, as a trainee.
written and spoken use of the English language that qualifies as 'exemplary'. This is very important in a role with a strong emphasis on analysis and end-user engagement
UX Designer Salary and Compensation
As in all IT roles, salary levels are heavily influenced by your employer's industry sector, geographic location and the supply/demand position in the marketplace at a given time for UX Designers.
As at 2016, the median salary level for an experienced UX Designer in the USA was $73,000 pa excluding bonuses and profit shares etc.
Note that small-town/small company salary levels may be lower and those in major companies considerably higher.
Important! As a junior or graduate-entrant UX designer, your income expectations must be tempered by the realization that you have little or no 'coalface experience' to offer. Remember that many employers may be very reluctant to take on junior UX Designers directly from university and unrealistic salary demands might lead to disappointment.
It is extremely difficult to obtain national statistics for graduate entrant salaries because much will depend upon the above variables plus whether or not you have a Masters' etc.
However, a rough guide of around $32-37,000pa for your first one-two years in the role might not be unrealistic. Earnings typically rise rapidly in line with accumulated experience.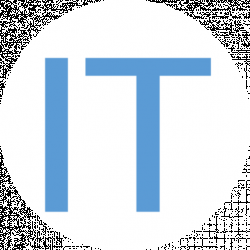 Latest posts by IT Career Central Team
(see all)